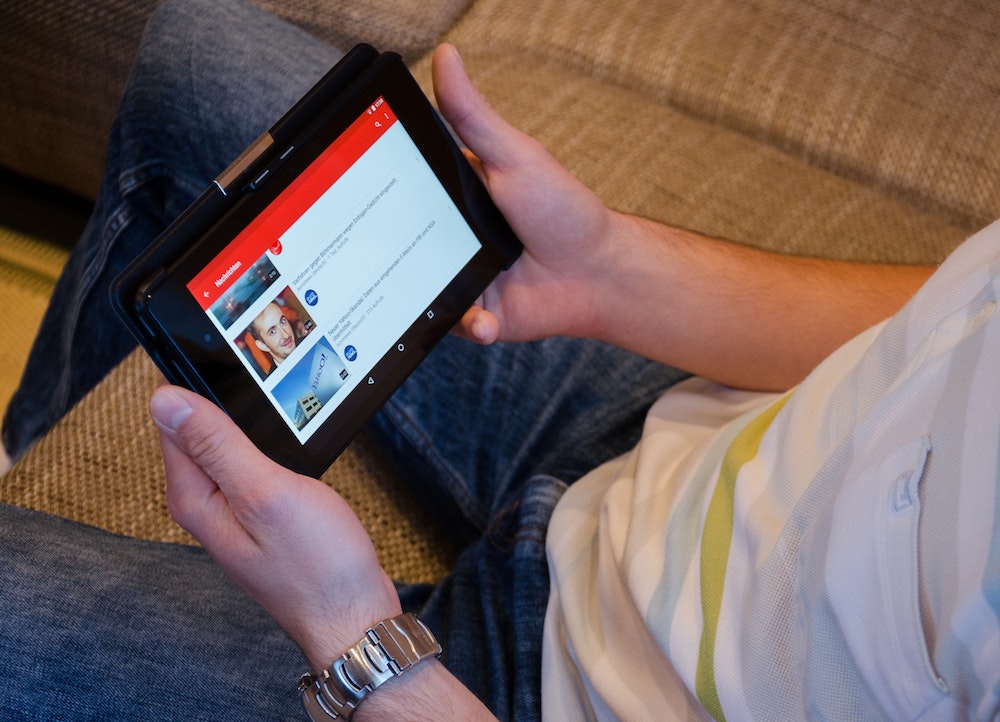 YouTube Tag Generator: Simple Tool for More Views and Higher Rankings
Posted On January 21, 2021
Are you trying to rank higher on YouTube and get more video views for months with almost no result? I tried amanykeyword tools, watched dozens of YouTube videos, and spent hours optimizing your videos…
There are one missing thing – trending and searchable tags to add to your video. But where to get the right tags relevant to your video and why YouTube Tag Generator can save you time and nerves is in this quick guide.
Read along to find answers.
Different Ways to Get YouTube Tags [No Tool Required]
There are a couple of ways to choose tags on YouTube, which you may already know.
You can rely on your guts and choose the most relevant keywords that describe the video content. No research is necessary. Just think what you would type into the search when looking for some videos.
Use Google trends to find the words that viewers use to search for individual videos. For this, you need to set a filter for YouTube Search and use the broad term like fashion, style, or thrift, for example. Keyword phrases like thrift store, thrift shopping, thrift haul, fashion show, high fashion, fashion show code are tags for your video.
Use YouTube autocomplete. Type in a broad keyword like cooking to get suggestions from YouTube. You will see "basic cooking recipes," "cooking steak," "cooking tasty," "cooking food recipes." Try a similar but more focused word like "veggie," and you will see "veggie cookies," "veggie recipes," "veggie burger recipes," etc. Take as many of them as relevant to a video.
Use Page Source to find the YouTube tags hidden in code. Tap Ctrl+U (or Cmd + U for Mac users). Once you are on that page, Tap Ctrl + F to open the search tab and type in the word "keywords." You will see the part of the code which reads <meta name =" keywords" content=" word, word, phrase, word, etc." Copy those phrases and words – all the YouTube tags a video is using.
These are the methods you hear often. Perhaps, every day. They indeed take some time and analytical skill to get used to. But the real minus is that there is no proof that the top 50 videos for a particular keyword are using the keywords you choose.
This brings us to the next part of our journey – YouTube Tag Generator, a must-have tool for a successful YouTuber.
Simple Way to Find Best Tags On YouTube – YouTube Tag Generator
Speaking of tags, some people say they play little role in video rankings and are only important when a viewer mistypes a search term. Considering 6 out of 10 users frequently mistype the search terms, you get roughly one third of possible viewers if you don't have the right tags on a video. So, video tags matter.
Googling for tag generators for YouTube, you see a bunch of tools to try. Some tools like YouTube Tag Generator from WizStudio, run advanced scripts to scrape dozens of tags from top performing YouTube videos.
The biggest pro of such generators is their accuracy and effectiveness since the tags are taken from videos which perform best in their niches.
On the flip side, because of the high speed and reliable keywords, these tools often break down, have little to no information how to use them, and offer little support for the users. Many of them limit available requests per user, show only a couple of tags and ask to upgrade if you want to see more.
Other free tag generators pull video tags through the URL link and take more time to get the same number of tags from multiple videos.
For the sake of this title, let's stick with the one which is working and free – one of 3 tools on WizStudio.
What Is a YouTube Tag Generator?
A tag generator is the tool which helps YouTubers see and copy the tags from popular videos for a specific keyword you enter. If you are making coding, makeup, or yoga tutorials, you may want to rank for yoga tutorials, yoga workout, yoga for beginners, etc.
But you should also add more specific and descriptive YouTube tags like yoga stretch, yoga for weight loss, yoga for back pain, etc. Mixing the broad and general tags with more detailed and need-focused tags is a way to rank higher on YouTube.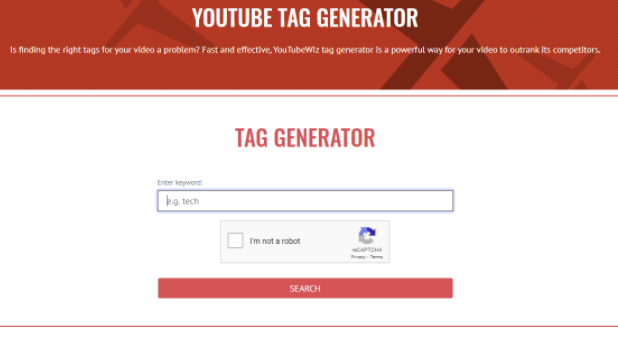 With YouTube Tag Generator you do not need to browse for a video like yours with the best YouTube tags on it, or check out one video after another. You simply type up to 3 search terms separated by comma into the search bar to get the tags.
What is good about this tool is that it marks the relevance of YouTube tags to the search terms you enter. The more top videos about JavaScript, its library ReactJS, and coding tutorials have a certain tag, the more relevant it is for you.
Now, as you have the right tags, you can tap the "Select Max" button, and the generator will automatically truncate the tags at 500 characters, YouTube's limit for titles. Or, you can manually select only those you think suit your video better by tapping on them and then pressing the "Copy Selected" button.
Where YouTube Tag Generator Gets the Tags?
In truth, how the tool works is only known to the developers. But according to YouTube Tag Generator's description, it follows the eight steps before the results come up.
Once you enter the search term, the system detects popular videos about a specific topic. Based on their metrics and how often they show up on the top performing videos, the generator pulls the tags used. It then goes back to your search term and compares tags if they match it.
Choosing a few keywords that closely matches your search query, it gets a small batch of other videos relevant for the chosen tags and runs through the video tags they have.
This double filtering is pretty fast but still gets the right tags for any video on YouTube.
You can get up to 100 YouTube video tags, choose tags manually, or get the first 500 characters with this Tag Generator.
The con is that you cannot send more than three requests in 24 hours from a single IP address. Still, it is quite functional and free, with no annoying "Upgrade" requests.
What is your way of getting the right YouTube tags? Share your thoughts and expertise with other creators.