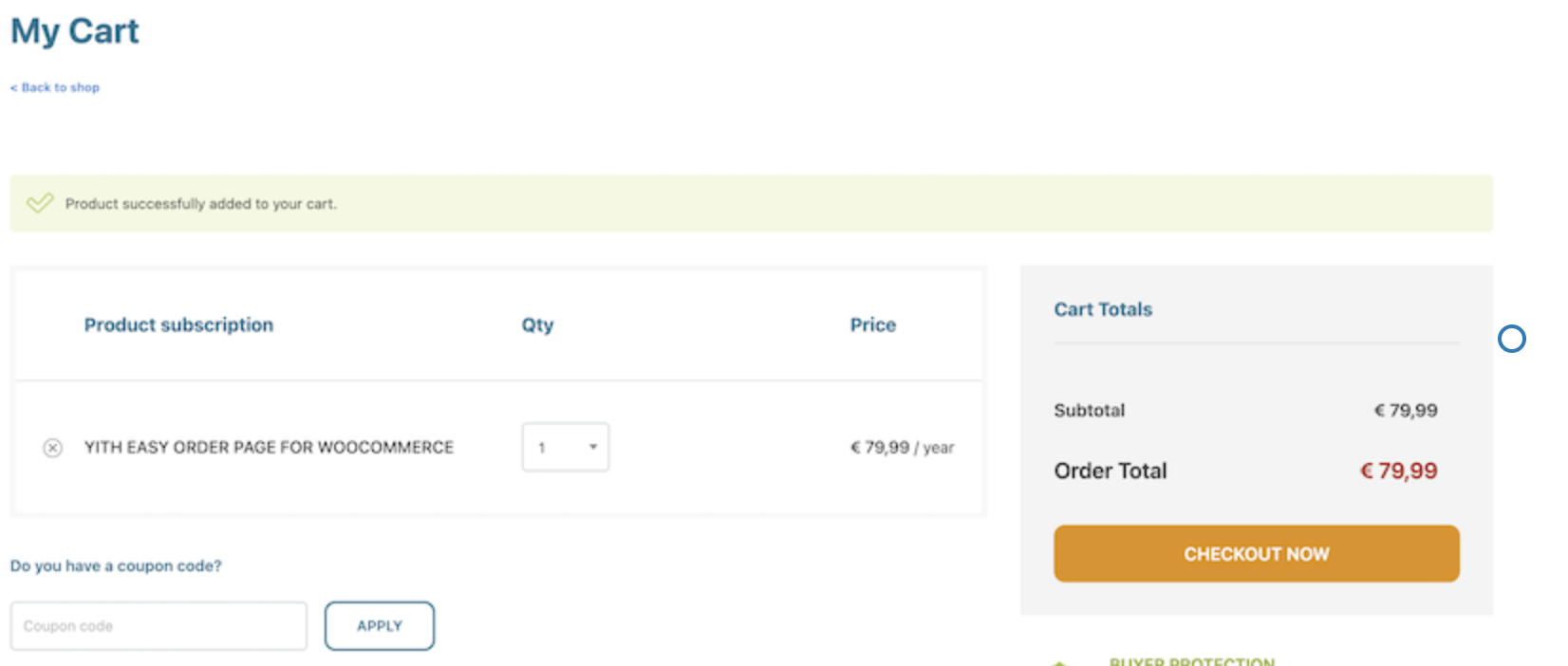 Yith Coupon Code
Posted On October 25, 2021
Finding a great WordPress Plugin for your online store or business can be a daunting task. There are so many WooCommerce plugins out there, and some are less than stallers. One excellent option is Yith. It is considered the king among people who take WordPress seriously, which would be perfect for your site.
People consider when choosing a plugin for their WordPress site how much it will cost and if there are coupon codes for it. This article will discuss the pricing for Yith, what your account includes if there are coupon codes, and other ways you can save money when you buy and install Yith.
Options For Plans
Yith has several plugins for potential customers to choose from. They are broken up into categories based on the needs of your online store or business. Their official website makes it super easy to browse through their vast amount of independently designed plugins.
The first group of plugins is intended to boost conversations and sales. Some examples of these are plugins that allow users to request quotes; you can offer gift cards, add wish lists, and offer subscriptions if you have content that would work with that model of business. This category is outstanding for any online vendor who uses WordPress. It is their most popular category of plugins because every company wants to increase sales.
The next group of plugins is created to earn and build customer loyalty. This adds rewards for your customers, role-based pricing, recovering abandoned carts, etc. While these things are essential to any site owner, this group of plugins is for the more established WordPress user.
The third collection of plugins can be used to increase the average order value. Some examples of plugins are discounts, dynamic pricing, product bundles, and many other valuable tools. It should also be pointed out that this group is also some of the more expensive plugins.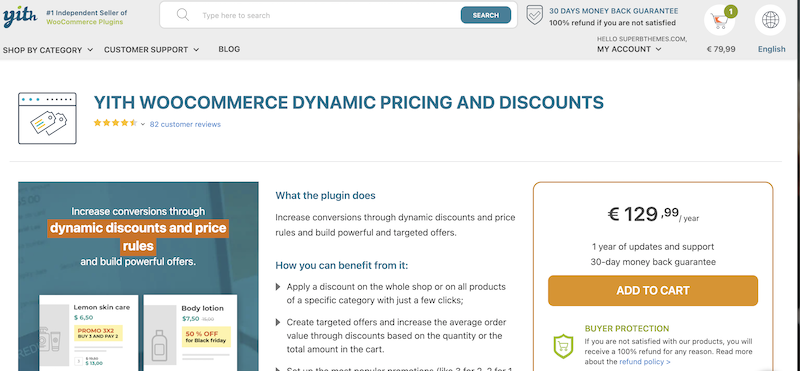 Price For Yith Products
The price you pay for your Yith plugin will depend on what you need. Some options are as low as $70, but some are upwards of almost $100 more. This means that it will be necessary to understand your needs fully.
For example, if you purchase the Yith WooCoomerce Request a Quote plugin, the price is only $69.99. However, if you decide to build more customer loyalty and download the plugin that adds a point system to your site, the price is $129.99. These prices would all have taxes added based on your location.
Yith has price points for every budget. However, if you take your site seriously and want to enhance your interaction with your audience and customers, you can't go wrong with their vast array of plugins.

No Yith Theme Coupon Code Needed
There are no coupon codes that can be used to get Yith either discounted or for free. Many people online claim to have regulations, but they are not valid. However, there is a 30-day money-back guarantee. This comes in handy because it gives you a reasonable amount of time to decide if you have picked the correct plugin from Yith for your WordPress blog.
Conclusion – Yith Coupon Code
Having plugins that support WooCommerce for your WordPress site is beyond important. They have options that can truly take your online business to the next level. Yith is different from the rest because they are not a marketplace. This means that their plugins are designed by Yith engineers instead of unknown authors, which allows for greater quality control.
While there is no Yith coupon code, the products are still of great value. They have great reviews from customers and are considered the best for a reason. You can also take advantage of the 30-day money-back guarantee if you decide that the plugin you picked was not best suited for your needs.