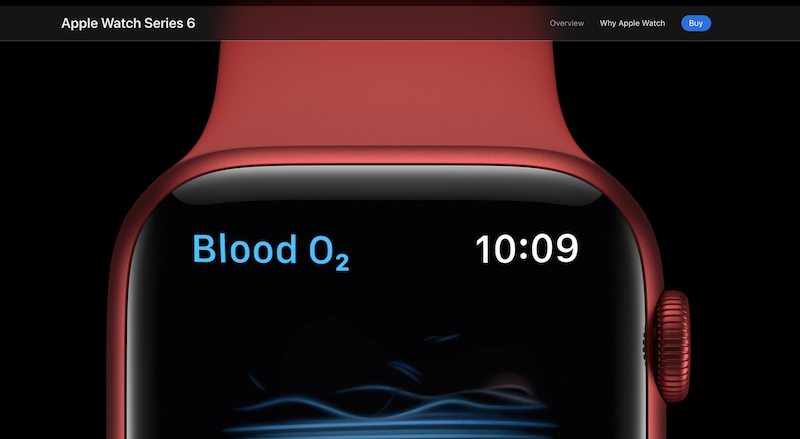 Apple Watch Series 6 Vs. Series 7
Posted On November 20, 2021
Over the past several years, Apple events have become appointment viewing for apple fans and tech enthusiasts alike. There was once a time where we would all watch Steve Jobs unveil the most recent iPhone, iPad, or new macs, but now things are different. Tim Cook is in charge, and the apple events are more like produced videos than keynote speeches.
One of the most recent Apple events unveiled the new version of the Apple Watch. The new series 7 watch from Apple has been the topic of many conversations over the last few weeks. Of course, some say there isn't a great deal different from the series 6, but others swear that the new watch is a must-have for any Apple fan.
Appearance-wise, the watches are not that different. They still have the same sleek design. However, the new ones have a bigger screen. But what else is there? There have to be more new features for the Apple Watch Series 7 than a larger screen.
Now that the new watch is out on the market and people have had a chance to play around with it, I wanted to make a bit of a comparison. So here are five things that are new for the Apple Watch Series 7.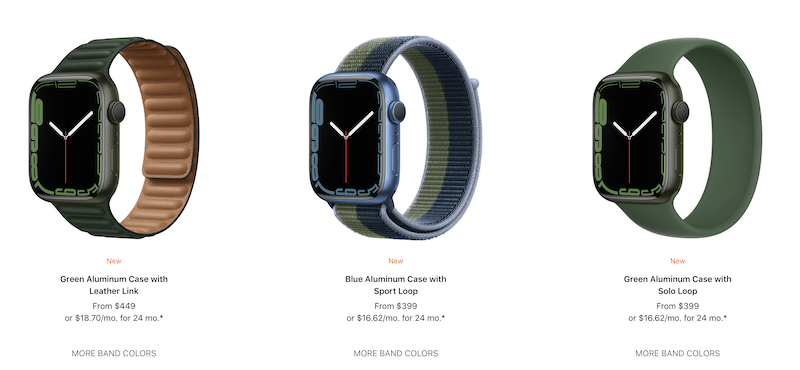 QWERTY Keyboard
One of the most exciting new features of the Apple Watch Series 7 is the fact that it has a QWERTY keyboard. This will come in handy for people who want to use their watches for texting or searching for things. Sending messages on the previous watch was not bad, but it left a lot to be desired. This is because users were forced to either use their fingers to write out their messages or to dictate what they wanted to say.
The problem arose because sometimes the watch misheard what the person said, and occasionally, using your finger to write words led to the user having to redo their messages due to an error. Texting with previous watches was sometimes more trouble than it was worth.
Of course, sending a text with your watch is still not as easy as on an iPhone or other device. To use it, you will either press each key to the type or use Apple's QuickPath swipe feature. In addition, of course, it helps that the screens on the Apple Watch Series 7 are about 20 percent bigger than that of the Series 6. This gives users more room to construct messages than ever before.
Although sending text messages with your Apple Watch Series 7 will not be one of the main features you use; the update is pretty great. This is another example of how Apple is working to make the user experience more straightforward.
Faster Charging
One of many people's complaints about the Apple watch is the amount of time it takes to charge the device. According to Apple, it takes about an hour for the Series 6 to charge from 0 to 80%. It takes the machine about 90 minutes to go from 0 to fully powered up. The new watches should take 33% percent less time to change than the previous ones.
This means that the Series 7 watch will take about 45 minutes to charge from 0 to 80 percent. It has also been noted that only 8 minutes of charging will allow for about 8 hours of tracking your sleep. This is a significant change from before.
Many people would have preferred Apple to increase the battery life for these watches. However, it seems they put some thought into this. By decreasing the time it takes to charge your watch, most people will not have to set your device overnight; This is because they can charge it parodically throughout the day in small bursts. Essentially, you can look at this as simply "topping off your watch's battery," according to CNET.
Material is more Rugged
Another great thing about the new watches is that it's more challenging. This is important because Apple Watches are used for more outdoor activities than ever. This means that these devices need to be sturdy not to become damaged. Many things can happen while Apple watches users are working out. There is potential to fall; an object could strike the watch or even fall off. No one wants to worry about protecting their device during a run or sporting event.
Also, the material used on the Series 7 watches is dust resistant. This is important as people often complained about how the previous versions retained dirt particles.
The Screen is Brighter and Always On
People will love this new watch also because the screen is brighter than that used on the Series 6. This helps make getting information and using your watch a great deal easier and faster than it was before.
Apple has stated that the new watches will be about 70% brighter when your wrist is down. However, this is for indoor usage. There is no statement on outdoor use.
Bigger Screen
We've already mentioned the larger screen on the Series 7 watch, but this is pretty important. This is the first significant redesign since 2018, which was Series 4. Since then, the screens have primarily been the same.
Series seven will come in both 41 mm and 45mm sizes. The previous sizes were 40 mm and 44mm. This makes it easier to do more with your watch. Reading, changing settings, and even simply checking the time will be faster activities with this new and larger screen.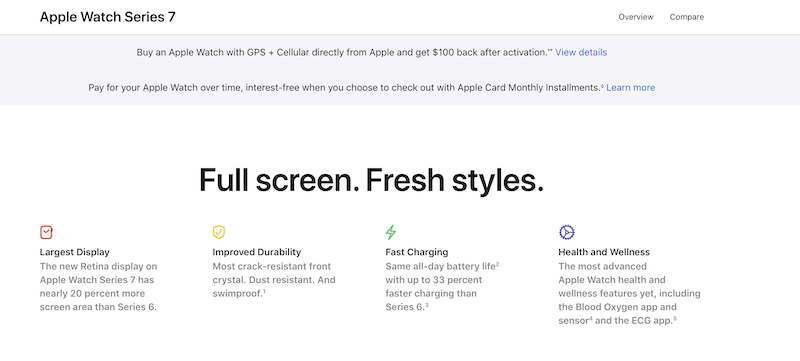 Apple Watch Series 6 Vs. Series 7 – The Series 7 is a winner
People are excited about the Series 7 Apple watch and for a good reason. Apple has continued to evolve this device over the years, and now they have become much more mainstream than many people ever thought they would.